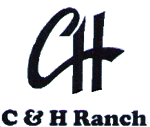 Herbal Ear Cones
---
---
( Products )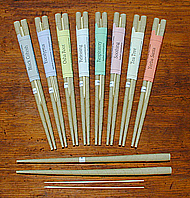 C & H Ranch Herbal Ear Cone Varieties
Black Cohosh


Eucalyptus


Osha Root


Releasing Blend (Bergamot, Clary Sage, Cypress, Lavender & Spearmint)


Respiratory Blend (Cedar, Echinacea, Goldenseal, Mullein, Rosemary, Spearmint & Swedish Bitters)


Rose


Soothing Blend (Chamomile, Mullein, St. John's Wort)


Tea Tree


Yerba Santa

(Instructions are provided with each order.)
Please Note: Rose Herbal Ear Cones are $8.50 per pair, all others $8.00 per pair.
Suggested Minimum Order: 6 pairs (see order form page)
Shipping and Insurance:
Our Shipping costs have changed so we will have to calculate shipping
individually for each order and select the appropriate shipper.
It will be either USPS Priority or UPS Ground
Practitioner & Wholesale Inquiries Welcome
See pricing for details
Volume discounts available for Practitioners
An Information Packet is available free upon request. Provide your name and address (via email or U.S. mail) and we will send you a packet.
Practitioner's Guide
Packed with over 10 years of tips and practical information for getting the most from your coning experience. Whether you are a seasoned practitioner or a first timer, this 8 page guide provides a common sense approach to every aspect of ear coning.
Topics covered in the guide include identifying a quality ear cone, preparing and performing an ear coning with in-depth answers to common questions.
This guide is written in an easy to follow format specifically for the practitioner.
$2.00 per copy
Additional Products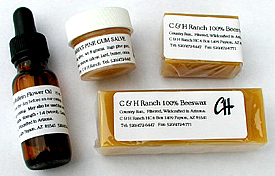 Mullein Flower Oil - Traditionally used for lubricating the ear canal and softening hardened earwax. C & H Ranch Mullein Flower Oil is olive oil infused with the mullein flower, an herb traditionally known to have antiseptic qualities. Use a drop or two the day before or immediately following an ear coning for its soothing effect. Sold in an amber 15 ml (1/2 oz.) bottle with dropper top.
Pine Gum Salve - An all-natural drawing salve made from pine gum, onion, butter, beeswax, lard and mutton tallow. Helps draw out those pesky slivers or splinters and also soothes cracked skin. Not intended as a lip balm. Recipe is from Jim's great-great grandmother (from Switzerland).
Sold in a 7.5 gram (1/4 oz.) screw-top container.
Beeswax - Pure filtered beeswax from the comb capping. Capping beeswax is the finest wax the bees produce. It is used to seal the honey into the comb. Comb wax may be a bit darker. Excessive heat also darkens beeswax. Most capping beeswax is light yellow to dark tan in color. Used in sewing, craft items or making of natural cosmetics. Sold in 1 and 2 ounce blocks. Please ask for prices on larger sizes.
C & H Ranch
9108 W. Single Tree Lane
Payson, AZ 85541-4922
Toll free: 866-472-6447