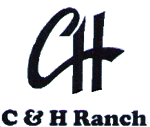 Herbal Ear Cones
---
---
( Aromatherapy )
C & H Ranch has developed four aromatherapy essential oil products for natural relief. Breathe-Easy, Releasing, Sleepytime and Quease-Ease in 1 ml vials.

Breathe-Easy is a blend of cajeput and eucalyptus to help relieve congestion or that stuffy feeling.


Releasing is an aromatherapy blend to act as a catalyst for releasing whatever you may want to let go.


Sleepytime is a blend of lavender and marjoram to aid in drifting off to sleep (marjoram should not be used during pregnancy).


Quease-Ease is peppermint oil, especially helpful in easing nausea either from illness or travel sickness.

To use the above oils, you can inhale them directly from the vial or there is an included applicator wand. Stroke the wand on a tissue, or even on your pillowcase (Sleepytime) to experience the aroma.

Talk to a qualified aromatherapist for more information about using essential oils. Ask for our free aromatherapy brochure. Please call or write for prices on larger sizes (4 or 10 ml). Wholesale inquiries welcome.
C & H Ranch
9108 W. Single Tree Lane
Payson, AZ 85541-4922
Toll free: 866-472-6447